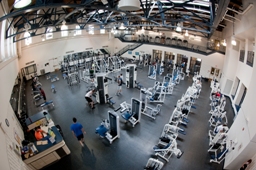 The Bloch Fitness Center has over 50 pieces of cardio equipment, including ellipticals, bikes, and steppers, 10,000 pounds of free weights, and access to a fitness orientation. All University of Rochester full-time undergraduate and graduate students, R Club members, and their guests (who must be 16 years old or older) are welcome to pursue their personal fitness goals in the fitness center.
Beyond the fitness center, numerous fitness classes are hosted each semester.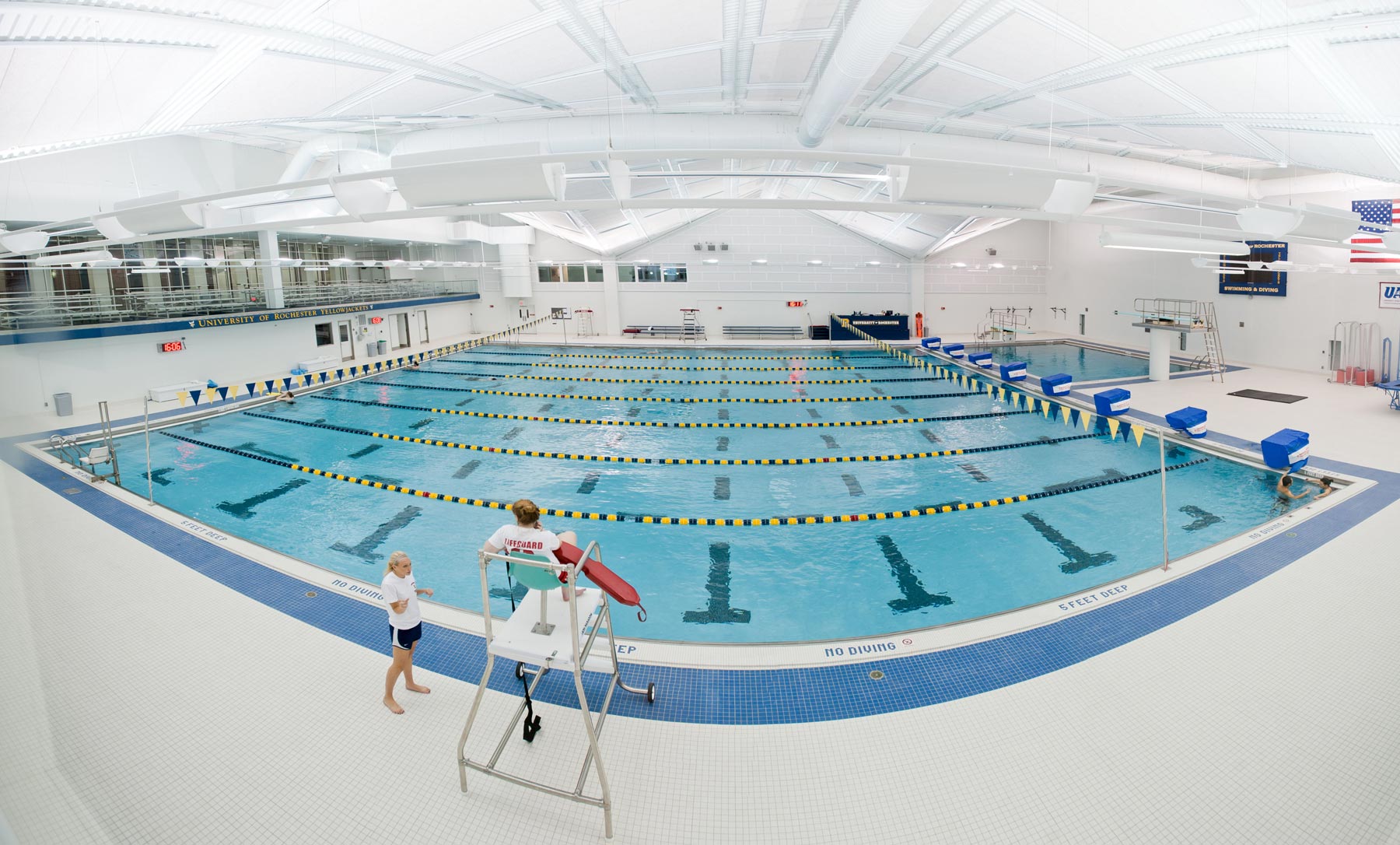 Housed in the Goergen Athletic Center, the Speegle-Wilbraham Aquatic Center has an eight-lane, 25 yd x 25 m competitive swimming pool, diving well with three-meter and one-meter diving board, sounds systems, and adjacent locker rooms. Students and R Club members can swim during the aquatic center's open recreation swimming times. To join or learn more, visit the R Club membership page.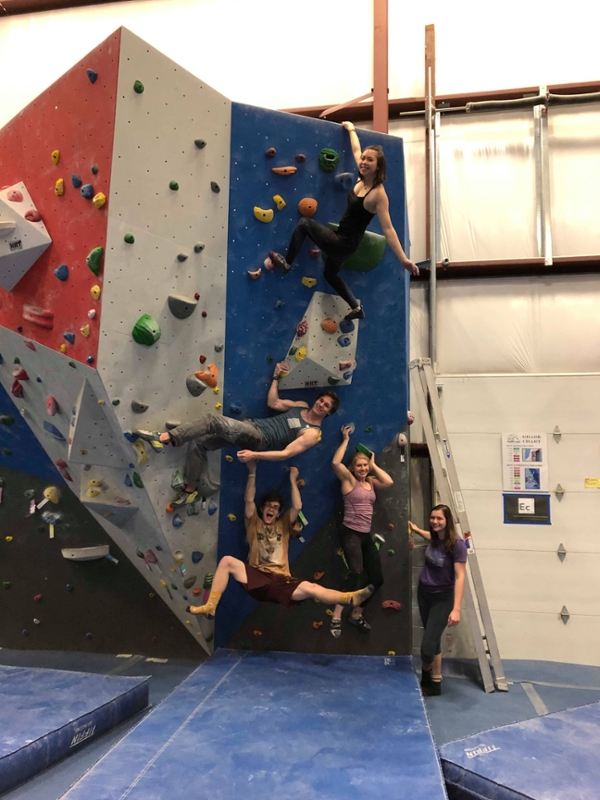 The University of Rochester also has several sports programs.
Intramural sports: Organized programs that allow the students, faculty, and staff of the University to participate in team, dual, and individual sport activities. Intramurals provides the opportunity for physical activity, fellowship, promotes wellness and the use of leisure time.
Club sports: Club sports are formed as all-inclusive organizations in which participants can learn new skills, improve existing skills, engage in competition, or enjoy recreational and social fellowship. Each club at the University is classified as either a competitive club or recreational club based on their level of activity and scope.
Varsity sports: The University of Rochester has 23 different varsity sports teams, 11 men's teams and 12 women's teams.